Twenty years ago, more than half of the members of the Forbes 400 list had inherited their wealth. Cut to today, two-thirds of the names in the ranking are self-made.
Unsurprisingly, a number of the individuals in the self-made category have built their fortunes through investments – including many of the billionaires we follow. Take a look at a few interesting tidbits on the rather humble beginnings of some of Wall Street's best.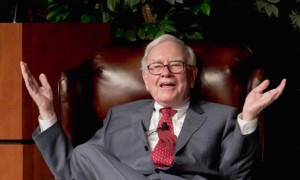 Growing up, Warren Buffett worked a number of odd jobs – he sold magazines, chewing gum and golf balls, delivered newspapers, worked at a grocery store, and detailed cars. While in high school, he also built up a small but booming business putting pinball machines in local barbershops with a friend. Buffett plays the ukulele, is an avid bridge player, and maintains his home in Omaha, Nebraska – the same place where TV dinners were invented in 1954.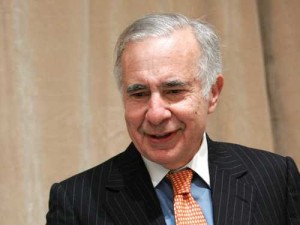 Icahn went Far Rockaway High School in Queens – an institution also attended by Joyce Brothers and Bernie Madoff. He got his first Wall Street job as an entry-level stock broker, prior to which he spend a couple of years studying medicine at NYU (he eventually dropped out) and in the army.
Soros grew up in a middle-class home in Budapest, where his mother owned a silk shop and his father was a lawyer. While studying at the London School of Economics, the now-billionaire worked as a railway porter and waiter.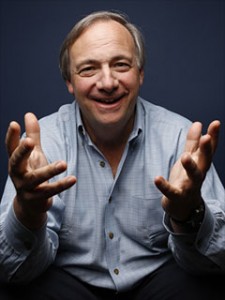 Today the highest-earning hedge fund manager in the U.S., Ray Dalio is the only son of a homemaker and a jazz musician. Growing up, he delivered newspapers, mowed lawns and shoveled driveways for cash, and he got a job as a caddy when he was 12 years old – the same age at which he bought his first stock.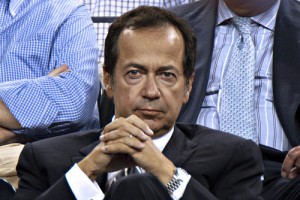 The son of an Ecuadorian immigrant, John Paulson initially planned on studying creative writing, film production and philosophy at NYU. He dropped out of school for a while to visit a wealthy uncle in Ecuador, and getting a taste of the good life brought him "back to liking money again." He eventually returned to NYU in 1976 to study business and went on to get his MBA from Harvard.
Tepper worked at the Frick Fine Arts library to help pay his way through college. He also developed a system for trading options to help pay expenses.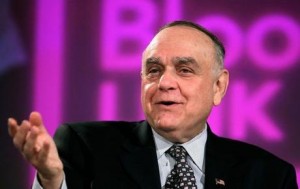 Cooperman's parents were Polish immigrants, and his father was a plumber. He started out his undergraduate education studying dentistry before switching to business and was the first person in his family to go to college.
In the 1950s, Robertson served as an officer in the Navy. He spent 20 years as a stockbroker at Kidder, Peabody & Co. before founding his own firm in 1980.
Ross initially wanted to become a writer but changed course after taking a fiction class that required him to write 500 words per day.
It was Edward Lampert's grandmother who sparked his interest in investing. She was a passive investor who watched Louis Rukeyser's Wall Street Week religiously, and she spent time with Lampert reviewing her stock picks in the newspaper with him when he was a child. After his father died, the now-billionaire helped support his family.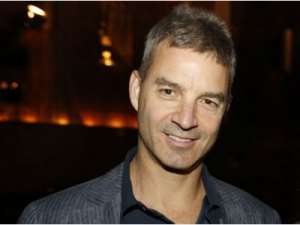 Growing up in California, Loeb started a skateboard company. When he decided to start his own investment firm in 1995, he ran it out of David Tepper's weight room.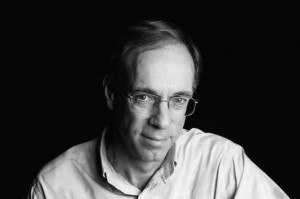 Mandel named his fund, Lone Pine Capital, after a tree that survived a lightning strike on the campus of his alma mater, Dartmouth.
Coleman comes from a rather affluent family and grew up in Long Island. He studied economics and Spanish at Williams College and maintains a notoriously low profile.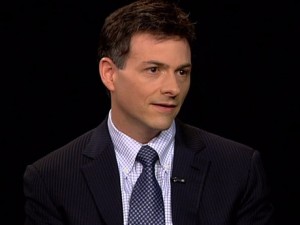 Einhorn's family moved from New Jersey to Milwaukee when the now-billionaire was just seven, and he grew up a fan of the Milwaukee Brewers. He was on his high school's debate team, and before going into investment banking, he considered a career at the CIA. Today, Einhorn is the largest investor in the Capital Midwest Fund, a venture capital firm run by his brother.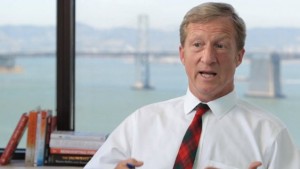 A native New Yorker, Steyer is the son of a lawyer and a teacher. He studied economics and political science at Yale, where he was also the captain of the soccer team.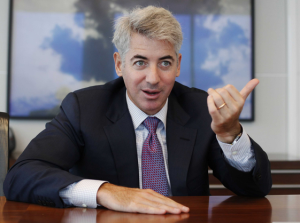 Ackman received both his undergraduate and graduate degrees from Harvard, which he said he found to be "a pretty WASPy place" – hence the decision to join the crew team in order to meet other Jewish kids.